August 2020 Monthly Newsletter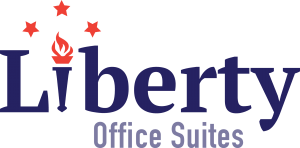 Welcome to the Liberty Office Suites monthly newsletter.
Each month we will include helpful insights from a resident, upcoming events, featured tenants, a special deal just for Liberty Office residents, and more! Do you have something to include? Would you like to write next month's Liberty Learning article? Do you have an upcoming event? Or a "sweet" deal you'd like to offer our residents? Or are you looking for office space? Email
Services@LibertyOfficeSuites.com
---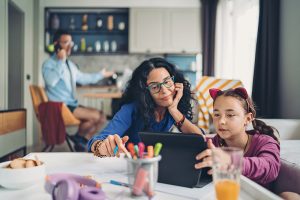 Miss the stimulus of seeing and talking to people in person and crave heading out to the office to see your colleagues? Miss the train ride and work friends and the casual acquaintances you've made commuting over the years?
It's barely lunchtime and your schedule is already topsy turvy, and that office chat that you use to avoid you now miss and would give anything to have back. The world as you know it has reversed and you are questioning whether or not you are going batty with it. For some people, working from home can affect their mental health with feelings of isolation, not having regular social interaction or connections with coworkers. Read More
---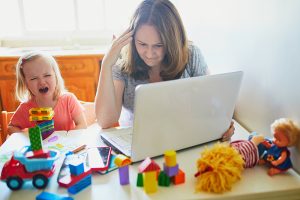 So, here's a fun topic for the day ladies,  from a day in the life of a working mom's quarantine………..during this profound shift, is surviving really enough as you balance your career, organize your household, and home school the kids while trying to remember EVERYTHING that needs to be remembered in specific routines?  Does that get overwhelming and exhausting?
You've dedicated a spot to work at home, you've taken time to fine-tune and set up your computer, coffee mug, and anything else the way you like it.   You try to cancel out noise even if you are sharing a space with the kids, your spouse, or pets.  Perfect, well…. maybe not so. Read More
---
For many types of jobs, not being in an office limits valuable forms of communication, social bonding, mentorship, and career development. We are social creatures with so many nonverbal microexpressions we use to communicate, so don't you think much of this is lost online and working remotely?
Gone are the days that the breadwinner was just the man. Now that most households are dual-income families, it has become evident that fathers have more of a work-life balance conflict than mothers. Most men are not used to little tiny, needy, noisy colleagues working side by side with them and are suddenly taking on new roles as lunch caterers, office admin, therapists, and assistants to their mini executives all on top of handling a regular job. Read More
---
Earn up to $500 in Liberty Office Bucks
Announcing a thank you and incentive program for anyone who refers tenants to Liberty Office Suites.
Introduce us to someone who rents a conference room or virtual office and earn a $25 Amazon Gift card.
Help find a new full-time office tenant and receive $500 in "Liberty Bucks" to apply to your next invoice.
If you know someone who might be interested, just stop by the front desk at 330 Changebridge and talk to Karen or Mary or send an email with your contact's info to karen@libertyofficesuites.com.