NETWORKING BENEFITS IN A COWORKING SPACE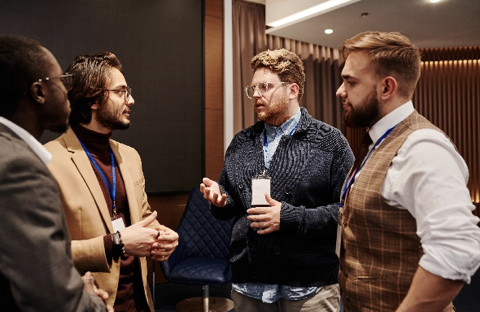 Each coworking space has its own vibe and "workplace culture," and overall, these spaces are full of diverse individuals that are hardworking and looking to connect. The best part is everyone comes from various backgrounds of experience and industries which makes it less competitive and a more supportive and collaborative environment.   Unlike traditional networking, working in a shared environment encourages socialization, strengthens community ties with other businesses and gives people the opportunity to mingle a bit more casually, keeping it light and friendly, eventually leading up to professional partnerships, collaborative projects or completely casual friendships.
If you would like to learn more about coworking, are interested in forming professional partnerships with the people around you or need a networking event space for a function or party, please call Liberty Office Suites at 973-575-6080!