Escape Working From Home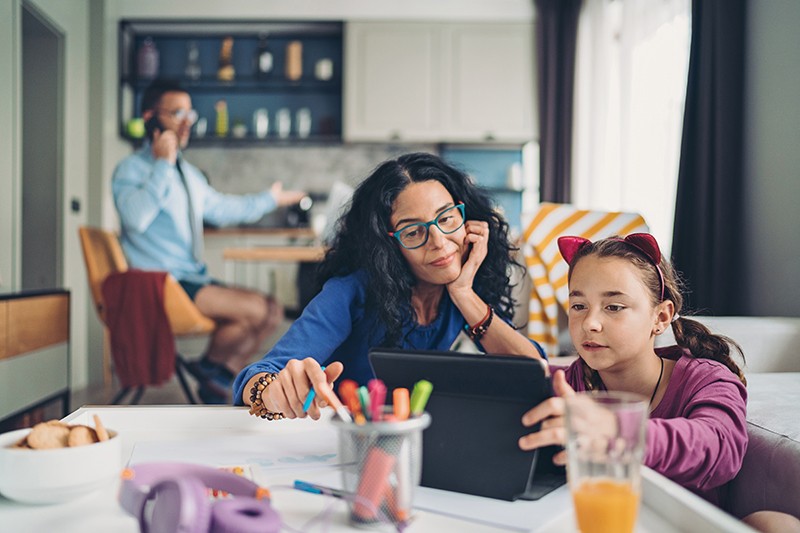 Miss the stimulus of seeing and talking to people in person and crave heading out to the office to see your colleagues? Miss the train ride and work friends and the casual acquaintances you've made commuting over the years?
It's barely lunchtime and your schedule is already topsy turvy, and that office chat that you use to avoid you now miss and would give anything to have back. The world as you know it has reversed and you are questioning whether or not you are going batty with it. For some people, working from home can effect their mental health with feelings of isolation, not having regular social interaction or connections with coworkers.
Your dream of working in your PJ's has finally come true BUT be careful what you wish for! As tempting as it is to sleep until you want and start your workday at your leisure, try and keep a regular routine IF you must work remotely. The pandemic has propelled work and home lives to become one and the scramble to separate the two is close to impossible with a new paradigm of work expectations. Sometimes, it's hard to concentrate on projects and virtual meetings while listening to a noisy neighbor or being shut between the same four walls 2/4/7 and can certainly try one's patience and endurance. Bottom line is you need a work-life balance. Personal connections are more important than ever right now and although you will have calls and online meetings, you will be home alone most of the time with no social interaction. One of the key factors that employees keep looking for new jobs is their lack of connectivity with the employer. So, how can someone be more productive while working from home? There are endless interruptions and no supervision to keep them on track. The biggest concern about remote employees is a difficulty to manage since it's harder to establish ties such as friendships and camaraderie that encourage accountability. There is a distinct difficulty in keeping the "culture" of the company strong and intact also. Can working independently with just a computer screen beat the hustle and bustle of an office?
An interesting research by Gallup: Employees who are "engaged and thriving" are 59% less likely to go job hunting in the next 12 months.
This is the perfect time to decrease your office footprint, create more flexibility and redetermine if traditional ways of working really exist.
There seems to be something special about coworking spaces as an affordable answer to conventional space including socialization, a more professional atmosphere and a feeling of community and creating the right kind of work environment.
At LIBERTY OFFICE SUITES, we know it's an unsettling time for everyone and know that you look to us as your place away from home where you can work safely.