Business Embraces Flexible Officing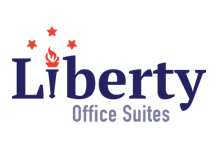 Organizations have now embraced work-life flexibility which is essential for a healthy productive work culture.  In today's world of remote work, officing from home is not always the right solution, so having on demand access to nearby flexible office space allows employees to do their best work in an environment that promotes focus, productivity and in person collaboration. Flexible workspaces such as Liberty Office Suites are designed to be adaptable to changing needs and flexible spaces are a perfect example of this type of workspace. Contract terms can be as short as six months, so businesses can maintain flexibility to manage costs.
 
Renting an office for a one or more remote employees requires significant financial investment.  Instead of renting a large, traditional space, businesses can rent flexible solutions on an as needed basis.  This can help save money on rent, utilities and overhead costs.  As business grows or changes, offices can be easily added to accommodate new employees, equipment and activities.
 
The social and networking benefits of flexible workspaces have always been a big demand for many businesses as well.  The need for community has become even more important as people seek connection and support instead of home officing and isolation.  Ultimately, employees want to stay with a company that respects and understands that they also have obligations outside of work and treats them like adults.  This makes creating a more flexible environment one of the keys to happier employees, which makes coworking spaces such as Liberty Office Suites the perfect solution.