Why startups should use coworking spaces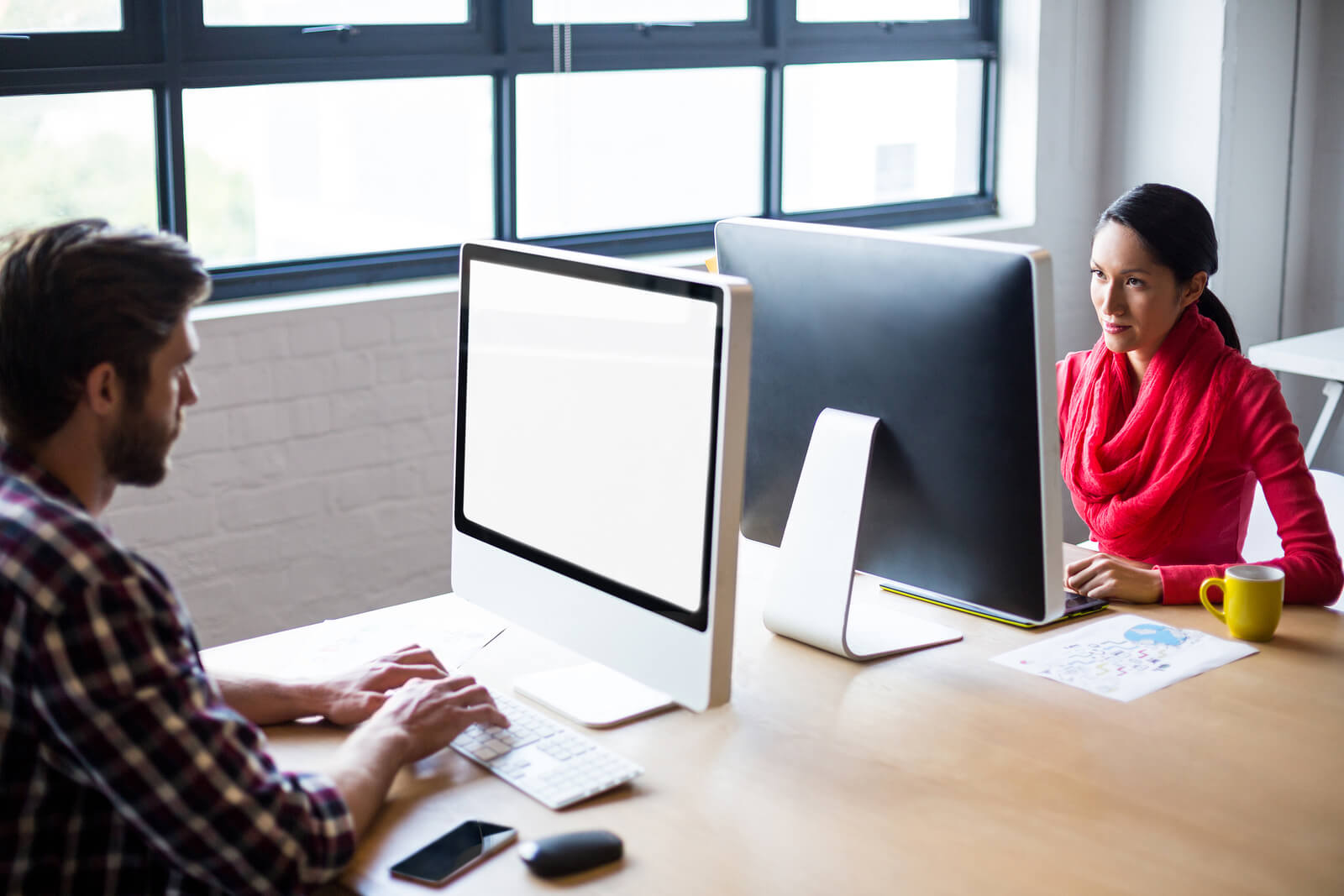 Launching your new business is an exciting endeavor. You've put a lot of hard work into it, and now you're ready to make it official. While securing a physical office space might not be in the budget quite yet, there are other situations you can – and should – consider. Coworking offers a flexible workspace for you and your team, and provides you with all the amenities of a corporate office without having to invest in all the furniture, equipment and technology you will need to be productive. Depending on the industry category your business falls into, you may be able to find a coworking office space that hosts other companies that are similar or complimentary to yours.
What is coworking?
Coworking is best described as a membership-accessed communal workspace, where freelancers, small companies, entrepreneurs, solopreneurs work side by side. Studies show that most people who use coworking spaces feel that they are far more productive than they would be in a conventional office for several reasons. First, they are able to work without the distraction of internal office politics, and many cite the potential to access a range of unique skillsets from other members. The underlying culture of community, learning, collaboration and sustainability is what sets a coworking environment apart from your typical office space.
Coworking offers flexible workspaces
There are several benefits that coworking can bring to your startup, first and foremost is flexibility. Coworking spaces offer flexible membership options, allowing you to stay within your budget while getting all the services you feel are essential to your needs. Additionally, most coworking spaces offer 24/7 access, so you don't have to worry about fitting into somebody else's schedule. You can come during the bustling daytime hours to gain motivation, or you can work in the wee hours if you need some solitude.
Big-office amenities
Coworking spaces provide you and your team with a range of ergonomic configurations from which to work. Whether you work better in a lounge environment, at a desk, in a group of people or on your own, you can settle into a situation that suits you best. Most coworking spaces also provide meeting room and audio/visual equipment access, handy in case you need to interview new staff or give a presentation. Coffee, snacks and cold drinks are often part of your membership, so you can keep your energy up during work hours. Fast Wi-Fi, secure internet access, and the use of various office equipment such as fax machines, photocopiers, printers, and more give you all the benefits of a corporate facility without the price tag.
Social interaction stimulates productivity
Aside from all the brick and mortar benefits, the collaborative nature of coworking is what gives it steam. Many startups who use coworking spaces will concur that the social aspect of coworking often leads to inspiring breakthroughs. The ability to interact with passionate and talented freelancers can often result in new ideas, leading to new business connections, long-term mutually beneficial relationships, and the development of a thriving culture of cooperation.
Liberty Office Suites: your coworking headquarters in New Jersey
If you are launching your business and looking for a coworking space for your team to get down to work, call Liberty Office Suites today, or drop by for a tour. We have two locations in New Jersey to serve you, and many flexible membership options that can be customized to suit your needs.