What are the benefits of a coworking office space?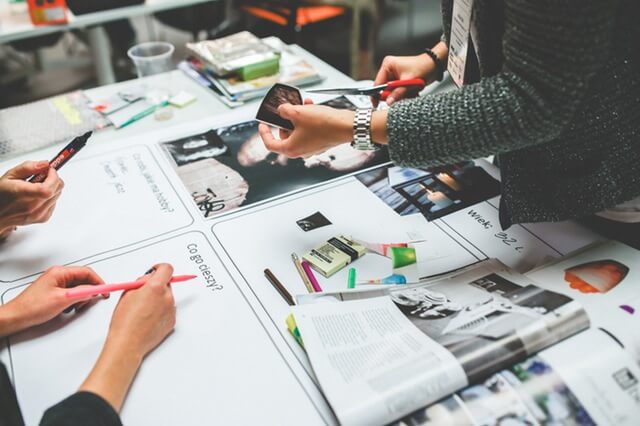 The benefits of being part of a coworking office space are many. Recent studies have shown that the vast majority of those who use coworking office spaces are happier and more productive being a coworking member. A similar number of those surveyed said that the networking that they did through the coworking office space continues to be an important source of work for them. But networking is just a component in the bigger picture of why coworking is working for them.
It's cost-effective
The cost savings are pretty easy to understand. The ability to access state-of-the-art office equipment, high-speed internet and an office environment that you feel good about bringing a client to – all priceless when you consider that it's yours for a low monthly membership fee. Without the added cost of purchasing technology or committing to a long-term lease on a dedicated office space, you free up your resources for more important things.
Coworking office space members have more control over their career
Coworking office spaces are generally accessible 24/7, so you can work the way you need or want to. Go ahead and put in some overtime, the lights will still be on. Better still, you can pick a time that suits you best – perhaps you like working in the wee hours when there's nobody around. Freelancers who do business with companies on the other side of the world often keep silly hours, but when your office is always available, that's no problem. Conversely, if you feed off of a more stimulating environment, you may choose to come in when there's a better opportunity to network. Not tied down to anyone else's schedule, you can design your workday the way it makes the most sense to you.
Be part of a community
Most of those who use coworking office space will cite the community aspect as one of its most compelling factors. In fact, many coworking members report that they have met other coworking colleagues outside of the space for reasons other than work. Fostering real friendships that are based on professional as well as ideological connections, they are more likely to hire, refer or recommend their coworking colleagues for jobs they might be appropriate for. Two workers might not even be in the same business, but there is always the possibility that they will need each other's advice or expertise at one time or another. For instance, take the case of the freelance architect who needs a website, connects with the web designer, who refers him in turn to an amazing graphic designer; or how about the tech startup who needed a copywriter to write a grant proposal … and the list goes on. With each connection, the community grows stronger.
Professional business address and headquarters
Having access to a full suite of office equipment is great, but with it comes to presenting a professional image, nothing says it like a bona fide business address. This tells your customers you're in it for keeps, and that you're not going to disappear overnight. A coworking office space often includes the ability to receive mail at the location, and many offer reception packages as well as meeting spaces with various amenities. You may just be one person, but that doesn't mean you're not poised for greatness. When you have an important meeting with investors that might just take you over the top, you need a great place to host them. Rent a meeting room or conference room for your presentation, and you are one step closer to your goal.
Liberty Office Suites: the only coworking office space you need
At Liberty Office Suites, we offer versatile coworking office spaces at monthly subscription pricing that just makes sense. With a full complement of amenities and a lively and collaborative culture, we are the choice of many entrepreneurs, solopreneurs and freelancers in Montville and Parsippany. Call today to find out more about our coworking office space and how it can benefit you.