Tips on running an effective event registration table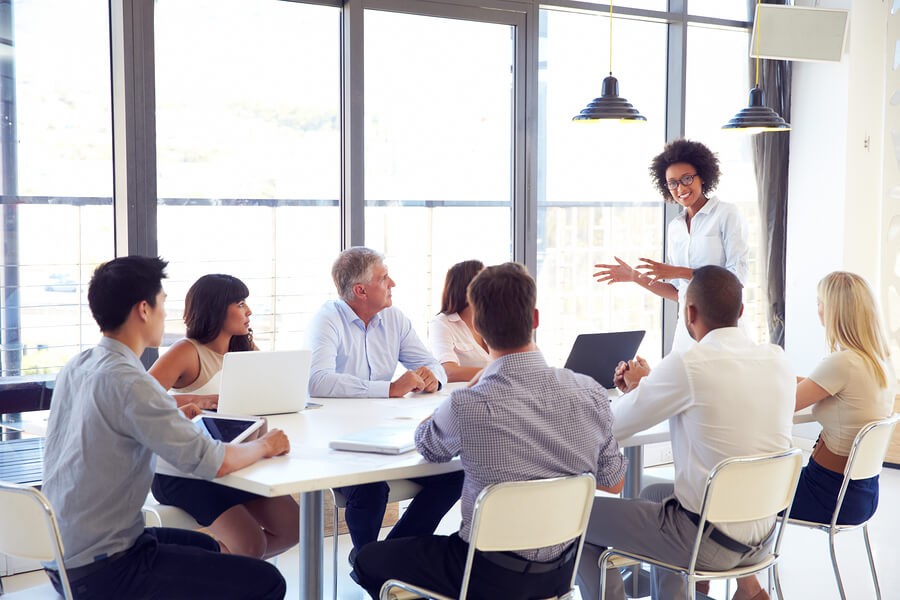 If you are running a conference, trade show or event, your event registration table is the front line for your brand, and a place where first impressions are made. By offering your attendees a seamless event registration process at the event registration table, you are effectively setting the tone for the rest of the day, so it's important to be sure all needs are anticipated, addressed, and delivered in a way that represents the image you want to portray. You definitely want to make sure you get it right the first time, because there won't be a next time if you don't.
Event registration table tip #1: make sure you have enough manpower.
If you are expecting a large crowd at the event registration table, make sure you have enough people to handle it. A good rule of thumb is 1 person per every 100 guests. If you are using standard 8-foot tables, prepare to have two people at each table. Add an extra table for additional supplies and work space to help with the event registration process.
Event registration table tip #2: run power before you begin
If you need electricity, even if it's just to keep your phone charged, make sure you have outlets available, or extension cords run prior to the event opening. Bring a laptop or other device from which you can check correspondence during the day, just in case you need to connect with a VIP or deal with an issue on the fly. Lighting is part of your connectivity contingency as well: make sure your table is well enough lit to accomplish what you need to do. If the area is dimly lit, get some extra lighting to make sure you can see.
Event registration table tip #3: bring supplies
Even if you don't anticipate needing things like pens, pencils, scotch tape, duct tape, stapler, staples, paper clips, safety pins, scissors, markers, and similar office supply items, bring a tackle box complete with everything you can think of. You will be surprised how often items like this come in handy during the event registration process.
Event registration table tip #4: set up a help or information table
Try to anticipate attendee questions, and volunteer questions, and set up a separate table with personnel to deal specifically with that. There is nothing that slows down the event registration table more than getting bogged down answering a barrage of questions, and usually it will be the same questions over and over (where is the bathroom? Is there a payphone? Where can I get a taxi?), so to ensure an efficient process, delegate this to its own department.
Event registration table tip #5: keep the event registration table open
Depending on what type of event you are running, chances are you will have people straggling in after opening, so make sure you always have somebody manning the table to get people where they need to be with a minimum of fuss.
Event registration table tip #6: make a list of important numbers before the event
Make a list of the mobile numbers of all the company principals, anybody who is in charge at the venue, your direct superiors, the event coordinator, and any other important numbers you can think of. Put these numbers into a list and print one out for each event registration table, so that if anything happens you have somebody you can call without having to leave your post.
Above all, keep in mind that event registration tables are more than just where your guests pick up programs and name tags. From the perspective of the attendees, it is the customer service hub for the entire event. Be prepared – be over-prepared – to make sure all of your planning is not in vain.
Liberty Office Suites: helping you streamline your event registration process
Liberty Office Suites is a shared office and coworking space with two locations in New Jersey. Our office professionals are always ready to help with expert advice on how to become more productive, and more effective in all your office-related activities. If you are getting ready for a big event, trade show or conference, don't discount how important your event registration process is to your overall success. We would love to hear your tips on how to make the event registration table more efficient and pleasant for all involved: please write us today, or share comments in what you have found most effective. If you are an entrepreneur, solopreneur, or small company in the New Jersey area, drop by for a tour, and find out how a shared office space might work for you and your company.