5 Reasons Your Small Business Needs Serviced Offices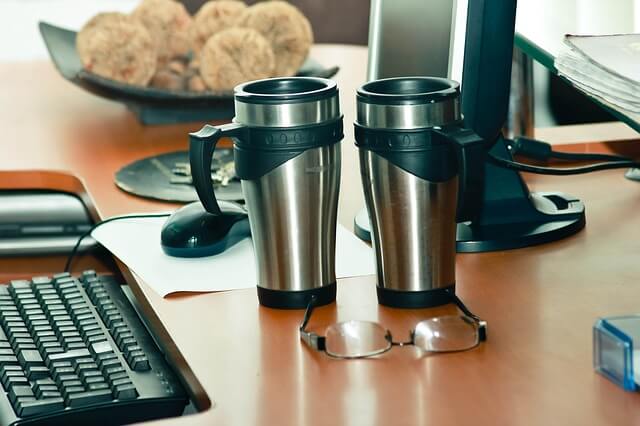 Small businesses have been starting at a greater pace than ever, say publications from Forbes to The Wall Street Journal, and serviced offices have been big beneficiaries of the trend.  It generally doesn't take long for a new business owner to recognize that the spare bedroom may have been a good place to start, but the distractions and lack of a professional environment soon make moving to a "real office" an important priority.  The question becomes where will that "real office" be?  
For an increasing number of successful business owners, the answer is a serviced offices.
Serviced offices means just what it states: centers that provide services in addition to just furnished office space. The services may range from phone answering and conference room space in which to meet clients to managing your calendar, making outbound phone calls, handling your billing and Quickbooks work, to social media management.  Top quality serviced offices specialize in anticipating their client's needs and providing the type of support that provides great value.  They refer to it as the "stickiness factor" that means, the more valuable they are to their clients and the more services they provide, the longer the clients will stay with them and refer their friends and clients too.
What do clients of serviced offices say is most important to them?  Here are the top 5 reasons mentioned:
"They keep me organized".

Calendar management is one of the most sought after services for those looking for serviced offices.  With just access to a Google or Outlook calendar the serviced office concierge can stay on top of last minute cancellations or changes in schedule.   Busy business owners really love knowing their time is used productively rather than trying to figure out what times, places, and dates are convenient for everyone they need to meet with, when trained office staff can handle that task for them.

"They keep my email manageable".  Having someone to go through your business email and send you only the most important ones during the day is a big timesaver that people find they can't live without once they start doing it.  There's no software based substitute for a live person who knows you and your business for sorting through the sometimes hundreds of emails busy entrepreneurs can receive each day.  And not having to do this mind numbing task when you get to your computer after being out all day rapidly goes from luxury to necessity.

"They make sure I get paid".   Billing is one of the first things many business owners put off as their busy days turn into busy weeks.  Proposals and sales quotes must go out and that hot lead addressed.  But sending out the bills for work done is equally (maybe more!) important, and serviced offices have the right staff to see that it gets done.  Look for centers with staff that have skills in software programs like T Sheets or other mobile compatible software to help save even more time.

"They pay my bills and keep my books in order".  Serviced offices, often with Quickbooks certified staff, can handle everything from writing checks, making deposits, and paying bills to bank reconciliations and interfacing with your accountant and payroll company.  Some centers even have accountants on staff to provide additional services on an as needed basis.

"They let me focus on what I do best".   Having more time to dedicate to running your business means more income in your pocket.  Being able to delegate tasks that don't lead to more income means more time to run your business.  With that simple philosophy in mind, it is no surprise that clients of serviced offices feel more productive and successful when asked about their choice of office locations.  They have found through happy experience that the "serviced" in serviced offices leads to a better bottom line and greater satisfaction.
For more information about serviced offices contact Liberty Office Suites, with locations in Parsippany and Montville, at 973-575-6080 or visit www.LibertyOfficeSuites.com.