Starting a Home Based Business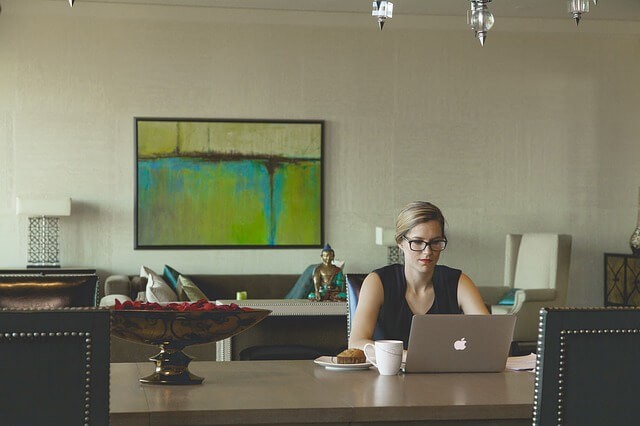 Starting a home based business brings to mind a memory of a year's old tv commercial of a woman speaking enthusiastically about working at home in her pajamas and confessing to the camera at day's end: "and I still haven't showered yet"!  Seriously, having the most casual of all dress codes is far from the only reason that so many of us are starting a home based business.  Let's discuss some of them.
What to Consider When Starting a Home Based Business
Convenience and Affordability
Nothing can be more convenient than working out of the spare bedroom or with a laptop on the dining room table. You definitely can't beat the commute – although no one will ever give you a break for being late to a conference call – and a few bits of office equipment aside the cost is almost nothing. For some people starting a home based business is in addition to the one that they work at full time, so the ability to get a new venture started in a few hours after dinner is an enticing idea. For others, a sudden or planned job loss means that they have to rely only on their own abilities and resources for the first time. Working out of the house allows them to begin their new business at little cost at a time when money may be tight.
A Need To Stay At Home
For others, having young children or elderly relatives requires that they work from home. Many a working mom or dad chooses to work from home simply for the ability to be a caregiver. Being responsible for the care of others means a careful balancing of work and that responsibility, and some businesses involve tasks – like client contact or conference calls – that may be hard to drop quickly when caregiving is urgent, however being in the same space with those you look after may be the only or best way to manage wearing both important responsibilities.
What Else Do You Need To Consider?
You may be perfectly able to get work done from that spare bedroom, but where will you meet with clients?  Who will answer your phones?  And do you want your clients to know that you work out of the house? These are questions that you will want to address and why a virtual office at a professional serviced office center like Liberty Office Suites may be an ideal choice when starting a home based business. Their affordable virtual office packages allow you to meet at the address shown on your business card ("your" office as far as your clients and vendors are concerned) without anyone needing to know that you work from home.  
By scheduling your meetings and mail service at a Liberty Office Suites location, you can be free to enjoy the freedom, convenience, and affordability of a home based business while showing a polished image to the outside world. Liberty Office Suite's receptionists can answer your phones professionally and seamlessly transfer the calls to your home or cell phone, allowing you to tend to your caregiving responsibilities without interruption or risk not being at your best when the phone rings at an inopportune moment.
Starting a home based business can be one of the most rewarding career moves a person can make.  Doing it with planning and a bit of forethought can make it much easier.  Contact Liberty Office Suites at www.LibertyOfficeSuites.com or 973-575-6080 for further information.