Rent an Office for a Day (…or an hour)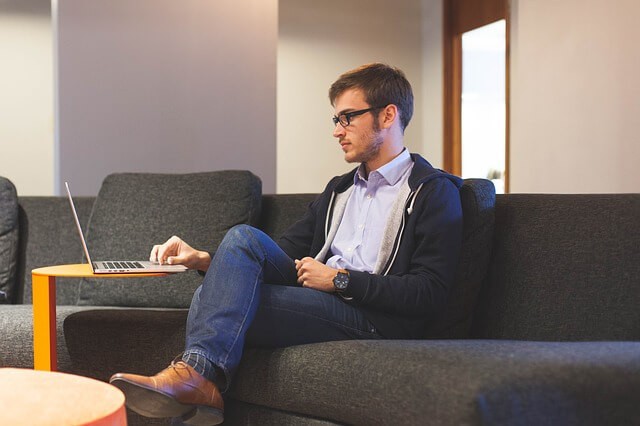 Starting your own consulting/training business was a fantastic decision!  People call the workaday world a "rat race" but there was nothing even remotely related to racing in that 1½ hour drive back and forth into Manhattan every day.
You can accomplish virtually everything required from home.  However, for those rare occasions when you need a business environment, you can simply rent an office for a day, week, or month without breaking the bank! Let's take a look at why renting office space could improve your business.
10 Reasons to Rent an Office for a Day
For your clients
Meeting with clients in a modern, serviced, up-to-date environment is very reassuring.  No one ever needs to know that you are a small, one-person outfit.  If you can handle the job, and provide the service that they need, why would you ever spend multiple thousands of dollars per month to maintain an impressive office address that you don't truly require?

Having a reception staff (8:30 AM to 5:00 PM) provides an air of professionalism.  They will take good care of your clients in a well-appointed, comfortable waiting area, equipped with Wi-Fi so your guests can remain productive while they're waiting to see you.

The facilities are extensive including large areas capable of accommodating groups of 70 people, for training or conference purposes.  This is perfect to get your team together in a fresh environment and get the creative juices flowing.

There are traditional executive offices, to provide the atmosphere you need to meet expectations when dealing with clients on an everyday basis.  There are sophisticated multi-room Executive Suites to convince high-end clients to sign on the dotted line—because sometimes to

be

a success you have to

look

like a success, even when it makes absolutely no practical difference to the delivery of the final product.
For yourself
Another great reason to rent an office for a day is for those times when you need to get away from your daily distractions so that you can just

get things done

, we can provide a very utilitarian office space that really helps you focus on your tasks.  This space really

feels

like a conventional office, so you're inspired to produce.  Being surrounded by others that are working creates the headspace that

it is time to work

, and lets you put procrastination to one side.

Pets don't hop up on your keyboard, or attempt to get you to play; the laundry doesn't nag at you; the neighbors splashing in their pool doesn't tempt you.

You have access 24 hours per day, seven days per week.  If you need to see a late night client, it is just like a regular office.  You can go in, use the facilities, rifle through the pantry, make coffee or tea, and in every way be utterly normal…

Sometimes you need boundaries.  Working from home often means kids & spouses don't respect your need to get things accomplished.

Another terrific advantage of renting an office for a day is that you're not tied to a scary, imposing lease that may turn out to be a huge burden.  You arrange the office for the time that you need it, with no outlandish commitments.

 You can say "Why don't we meet at

my office

and we can work out the details?"  That is so darned satisfying to say out loud.  It makes you feel official!
The Takeaway
There are many reasons for needing an official workspace.  You probably have many more, and every single one is valid.
If you need a place to call Office, and not Home, call us and we'll give you all the details you need.  We would love to hear from you if you need to rent an office for a day, or require a place to hold your conferences, meetings, or presentations.
Feel free to contact us today for more information.  Give us a phone call at 973-575-6080 or stop by either of our New Jersey locations at 330 Changebridge Road in Montville, or 181 New Road in Parsippany.