Online Collaboration Tools: Solutions that Enhance Productivity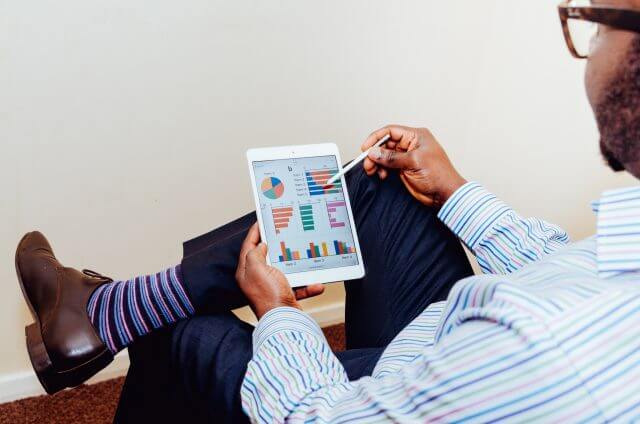 Being part of a remote workforce (or managing one) is getting easier and easier these days, in no small part due to the wide range of applications and online collaboration tools that help us connect and be more productive. As companies commit to staying lean, freelancers and contractors are playing a larger role, keeping us profitable and affording us top talent in many specialized niches including design, tech and even finance. If working remotely is the wave of the future, these online collaboration tools are the vehicle that is going to get us there more quickly.
Popular online collaboration tools: your world in the cloud
The cloud has touched all of our lives, whether in business or otherwise. Dropbox, iCloud, Google Drive, Microsoft OneDrive and Adobe Creative Cloud, these are all cloud-based storage solutions that offer many advantages: you can safely store files off of your hard drive, and the size can be scaled almost infinitely to accommodate your needs.
While most individuals at the consumer level might only use their clouds for storing music, email and photographs, in business, cloud storage is an online collaborative tool that opens up possibilities well beyond what was previously thought imaginable. Files can be stored online, sorted into folders and subfolders, and then shared with workgroups, clients or co-workers so that they can add to or edit the documents, comment or distribute accordingly. All of the above mentioned services provide various levels of storage, many starting with a free account and then graduating to provide increased storage capability for more money.
Online collaboration tools using popular applications
Google Drive and Microsoft OneDrive go one step further than Dropbox in that they allow users online access to software applications like Microsoft Word, Excel, and shared calendars. Workgroups using these online collaboration tools can access everything without having to actually own the software on their computer or device. This not only keeps all a company's network accessible files in one central place, but it reduces software license fees as access is free – a great way to stay within budget when working remotely.
Online collaboration tools for communication: Google Hangouts
Communication breakdown is probably the biggest hindrance to getting things done these days. In our ultra-connected world, we are constantly being inundated with information, opinions and expectations, and sometimes direct connection makes the difference between being heard and having a project stall out completely. To this end, there are a number of online collaboration tools that help us get the job done. Google Hangouts is a great option for one-on-one or multi-user meetings.
Offered free through the Google platform, you can add as many users in as many locations as you like, share files, maps, draw on-screen, or make voice or video calls directly from your device or computer. Accessed from a mobile app or through your desktop browser, it's available on all platforms. All you need is a good broadband Internet connection and you're good to go. If you are working remotely from anywhere in the world, you'll love Google Hangouts for how easy it is to use as well as the high quality of its features.
Online collaboration tools for workgroups: Slack
Slack is a nifty little app that allows you to put together workgroups and then communicate, share files and collaborate in real time. It's faster, more direct and better than SMS, allowing you to keep your remote work and your personal communications separate. Slack provides a way to be connected to your entire team, allowing you to segment your communications into channels such as #marketing or #general so you always know what the conversation is about. You can send direct messages or video/audio call with one click from within the app. Share just about any kind of file with their simple drag-and-drop feature or synch with services like Google Drive and Dropbox.
When working remotely, Slack is incredibly valuable as it allows you to work as if you're all in the same room.
Online collaboration tools for creative professionals
Adobe has long been the leader in professional design software, but with Creative Cloud they took a giant leap forward. Creative Cloud allows designers and artists who work remotely a platform from which to share large graphics files, image libraries, color schemes and more.
For example, if you are working with a client, graphic or web designer or an entire team of designers in multiple locations, Creative cloud allows you to save and share assets, actions and vital design elements that can then be pulled directly into the appropriate Adobe software to be manipulated as needed. Your client could even capture an image or color scheme with a mobile app, instantly upload it to a Creative Cloud library, where you can then immediately incorporate it into your job.
Creative Cloud depends on a proprietary suite of software that includes Photoshop and Illustrator among others, and it's not cheap at $49 per month for a single user license. However, what it affords in creativity and powerful online collaboration tools should more than provide value for the design professional who works remotely.
Online collaboration tools for project management
Project management tools come in many forms these days. Depending on what kind of data you are managing, you might look at applications like Trello or Asana.
Trello gives you a snapshot of your project at a glance, and is an end-to-end solution that leaves nothing to chance. It keeps your remote workforce connected and in the loop, allows you to assign personnel to tasks and track an idea from start to finish.
Asana moves your project along by turning conversations into actionable tasks. It is highly customizable and connects to a central calendar, allowing you to dole out tasks quickly and easily. Both Trello and Asana also come with pre-made project templates, some specific to the type of work you are doing, such as content marketing, fundraising and more.
Liberty Office Suites: your online collaboration hub
Working remotely does not mean you have to sacrifice productivity: the tools are out there, they're cost effective and within reach for most. If you have any questions about online collaboration tools and how they could help you and your workforce to be more productive, drop us a line or call today to speak to one of our associates. With two New Jersey locations to serve our clients, Liberty Office Suites is committed to serving today's remote workforce by providing a place for your business to thrive.