Top 5 Offsite Meeting Ideas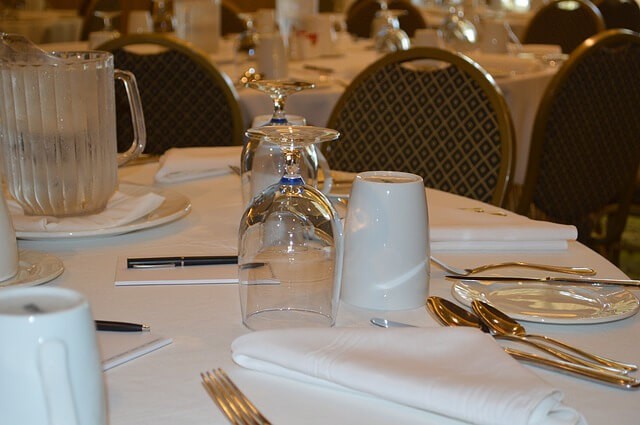 Whether you're running a business out of your home, or you simply need more space than what your current office allows for, sometimes an offsite meeting is inevitable. When that is the case, coming up with ideas in a pinch can be a challenge. In this post we'll give you some offsite meeting ideas to get you through your next in-person professional gathering.
Offsite Meeting Ideas
Coffee Shop
Depending on the size and subject of the meeting, the tried and true coffee shop meeting may be ideal. If a few people just have to meet in person for an hour or less, why not get business done over a hot latte or two. A coffee shop is not recommended if you need to meet with a large group of people, or are scheduled to have a long meeting over something as important as drafting your next quarterly business plan.
Restaurant
A step up from the coffee shop meeting is the restaurant meeting. This is ideal for when larger groups of people have to get together for lengthier discussions. However, don't just walk up with your group of 5-10 and expect to get a table. Make reservations in advance. This will not only ensure you get the table you need when you need it, but it will present a more professional image when associates see you had the foresight to think of them in advance.
Home Dinner
Similar to a restaurant meeting, a home dinner could potentially be an option, provided you have the space and feel comfortable inviting your associates into your home. The very gesture of inviting them into your home for a meal speaks volumes about how much you value each other's business relationship. This could also bring you closer together as a team as you can share information you may otherwise omit if the meeting was in a public setting.
Hotel Conference Room
Have something substantial coming up? Maybe you're signing a massive new client, sitting down with another business to discuss a merger or acquisition, or simply need to have the team together to discuss something befitting of a grand setting. If that's the case, the expense of renting out a meeting room in an upscale hotel may be worth putting in your budget this quarter. The opulent location will set the tone of the meeting, not to mention the amenities you could offer such as a catered lunch and/or dinner, open bar cocktail hour, and so on. Having an offsite meeting at a hotel lets them know you mean business. Keep in mind that hotels often require that you use their (expensive) in house catering and will require that you guarantee a minimum number of attendees.
Meeting Room Rental
Looking for your own space, but to make a better impression than booking a hotel conference room? Renting one of our meeting rooms is a perfect offsite meeting idea to suit your needs. It's more private than a restaurant or coffee shop, far less costly than a hotel conference room, and certainly less work than inviting everyone over for a home dinner. Invite them to one of our meeting, conference or training rooms; we have everything you need. Technology and connections are ready for you to plug into, and we even offer catering from local providers to give your guests exactly the food you want without the expensive hotel upcharges. To see what we have available, visit our page on office spaces.