Seven Unique New Years' Resolutions for Business Owners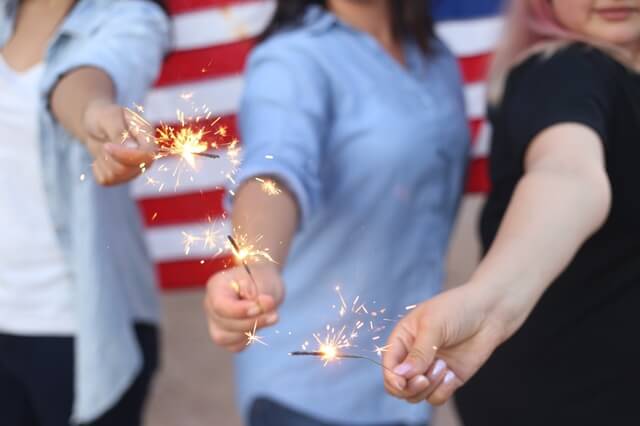 Setting goals and working towards them is the foundation of any successful business venture. In business as in life, we constantly strive to better ourselves and make our efforts more efficient and fruitful. While new year's resolutions for business, in themselves, should be a catalyst for growth, there is nothing to say that this growth can't also take on a more personalized slant. After all, feeling good generally leads to greater productivity, so why not focus on what matters most – to your workforce and to your customers both – and build a movement around it.  Below are several ways to focus on your business new year resolutions.
1. Celebrate your successes
One action toward your new year's resolutions for business is to resolve to celebrate your successes and milestones along the way. Much more than just a simple boost to company morale (although that is an upshot in itself), this is a great way to mark progress as it happens. As business new year resolutions go, acknowledging individual and team contributions establishes self-worth and pride, which most always leads to renewed and refocused effort.
2. Choose a cause or charity to support
A great step in your new year's resolutions for business goals is to resolve to support a cause or charity that has meaning to you or to your staff. For instance, if you or an employee has been touched by an insidious disease, such as cancer, MS or diabetes, pledge to support their charitable efforts in any way you can. Children's charities, such as boys and girls clubs, or a local children's hospital are also possibilities. In your next staff meeting, find out whether there is a personal connection to a cause amongst your workforce. Explain that this is part of your business new year resolutions; inviting them to choose something that strikes a personal chord and your giving will bear even more fruit.
3. Schedule staff family events
A happy workforce is one that is able to realize a work-life balance. An employer that recognizes this need will always rally a loyal following. New year's resolutions for business that involve bringing your staff together for periodic outings that include their loved ones will help to establish bonds outside of the working relationship, encouraging understanding, solidarity and trust that extends beyond the workday.
4. Get to know your customers better
How in touch with your customers are you, really? There are many ways to nurture better relationships with your key customers, some are technology based, and some are simple grass-roots efforts. New year's resolutions for business which resolve to go the extra mile to better understand your clientele, will surely pay dividends. This is probably the one that will have the most profound impact on your bottom line. Reach out to your existing client base and conduct surveys to see where you are connecting and where you might be missing the mark. Most important of all: ask them what they think, offerings they would like to see, try to get a grip on their vision of an 'ideal' working relationship. Everybody needs to feel valued, from the individual on up to the company as a whole. By focusing on your customer's needs, you are serving your own best interests.
8. Connect your marketing and sales departments
Studies show that aligning your sales and marketing efforts leads to business success. While new year's resolutions for business often lean towards improving organization and accountability, this is one that delivers on both counts. By resolving to connect these two departments on a more meaningful level, you are acknowledging a very real change in buyer behaviors, which in turn will encourage more effective communications, improve sales and bring your team into synch with the evolving business landscape.
9. Delegate more
Business new year resolutions which focus on personal improvement can be challenging. Delegating more tasks that aren't directly related to running your company is a hard task to relinquish control of. Perhaps there are employees who are ready to take on some more responsibility: delegating to these individuals serves the dual purpose of nurturing your key personnel while allowing you to shift your focus to activities that will help sustain and grow your business. New year's resolutions for business which include better delegation will make your efforts more meaningful and instill a sense of pride in key employees.
10. Rely less on digital communications and more on direct contact
While social media and digital communications is a business reality that isn't going away, there is a simple thing you can do to set you apart from your competitors: resolve to put more emphasis on conventional, non-digital communication. One-on-one meetings and direct telephone calls serve to remind your customers that you are a real person and that you care. Acknowledge these vital connections by mailing thank you cards or letters of congratulations to recognize achievement. A tangible item that they can hold in their hand goes a long way to illustrating how willing you are to connect in a more meaningful way. As business new year resolutions go, this one has the potential for the greatest impact because it is so far removed from the current norm.
Business new year resolutions
: not just for the individual
Regardless of where you are in the evolution of your business, defining your goals for the coming year should always be high on your list of priorities. Above all, your New Year's resolutions for business should reflect your company's image and ideals. Fostering teamwork and nurturing customer relationships should always be your highest ideal.
Liberty Office Suites is your partner in business growth, supporting your vision of the future with products and services that just make sense. With two NJ locations to serve you, it's a full-service office environment with all the amenities you need to bring your plans into sharper focus. If you are resolved to presenting a more professional image and becoming better organized, we can help. Call today to speak to one of our associates, and find out how Liberty Office Suites can make your business new year's resolutions stick.