The Many Value Adds When Renting Furnished Office Space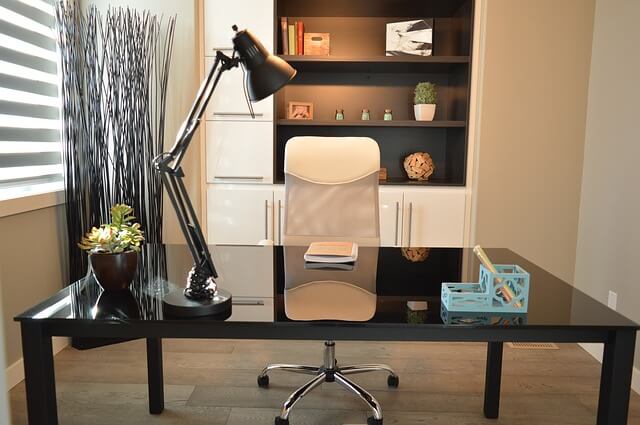 There comes a time in every small business owners early career when the need to move from the spare bedroom to "real" office space becomes apparent.  Whether it is because working from home presents too many distractions or a desire for a professional location in which to meet clients, the search for office space presents a number challenges including the cost of everything that goes with it.
Leasing Furnished Office Space,The Ideal Solution For Many Business Owners
Furnished office space not only allows the busy entrepreneur the ability to move into a high quality, prestige location without all the upfront costs or long term commitments that go along with leasing space in an office building, but it saves lots of time too.   A business owner can move into this space almost immediately, bringing with her just a laptop and maybe some pictures to make the space feel like home.  There's no need to shop for furniture, make trips to Ikea or assemble cabinets and book shelves.  Serviced office centers provide everything in one hassle free stop.
Not only does furnished office space include furniture; expect to include high speed internet, modern phone systems, copiers, and other office equipment.   The ability to move right in is what often draws business owners to serviced office centers, but the additional services that are available is what makes them stay for an industry average of 39 months.   
Having someone answer phones is usually the first service a new client will choose to go along with their furnished office space.  Professional receptionists can screen calls and offer information in response to inquiries without the business owner having to get involved.  It can be a tremendous time saver too.   Phone answering often leads to having the serviced office center arrange your schedule, return calls, and reply to emails.   The convenience and time savings offered by these services more than pays for itself in increased time to "work at your business" rather than doing mundane tasks.  Studies have found that business owners, like all people, tend to do what they like – often what drew them into the business in the first place – and answering phones or repetitive emails is seldom on that list!
Next on the list of most requested services requested in centers that offer these options are conference and meeting rooms.  Having a place to meet with clients is often what motivated the move from home in the first place, so the quality and availability of conference rooms is a top priority.  Expect to find multiple conference spaces of varying sizes when you look for a serviced office location so you know you'll be able to get a room when you need it.  Also make sure that there is ample parking for your guests – hopefully you'll be inviting many of them!
Looking for furnished office space in Northern, New Jersey?  Visit one of our NJ locations or call 973-575-6080.