Commercial Office Space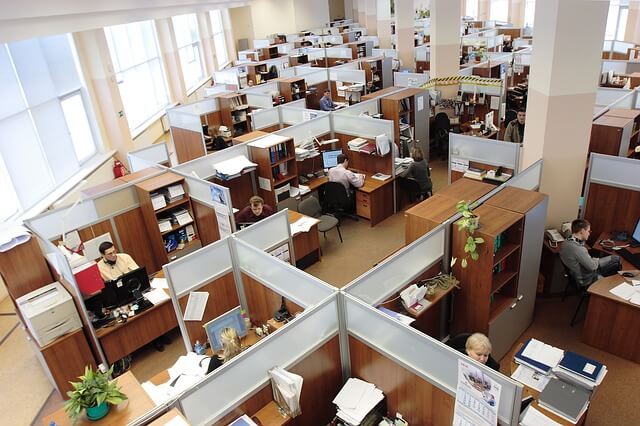 Being in this business as long as we have, we've learned there's a variety of reasons why commercial office space is needed. Perhaps the business is growing and is finding itself in need of a larger space to work out of, or other times a business just needs the office space temporarily because their current office is being renovated or a special project requires some extra space.
Whatever your reason might be for needing commercial office space, there are solutions available to suit your needs. Here is a look at the variety of options available to you.
Types of Commercial Office Space
Executive Office Suite
An executive office suite offers a private working environment in a space that will make top business executives feel right at home. Being well equipped, yet spacious at the same time, an executive suite offers plenty of room to meet with clients. In fact, the striking first impression created by an executive suite will have you not wanting to hold your meetings anywhere else. Executive suites have beautiful furnishings, which include desks, file cabinets, credenzas and extra chairs. There's also the option of renting a window office.
Shared Office Space
If you don't need an entire suite all to yourself, or it's not something you can fit into your budget at this time, there is also the option of shared office space. Our shared office spaces consist of a large room with eight cubicles. Solo practitioners can rent a cubicle for their office space needs, or a company can rent several cubicles for their employees to collaborate.
Day Office Space
If you don't need a full time office or workstation, you may choose to rent an office for the day on an "as-needed" basis.
Commercial Office Space Amenities
Regardless of which of the options you choose for your commercial office space, every client of Liberty Office Suites has access to the following amenities:
WiFi

Professional business address

Optional phone answering and mail handling services

Conference rooms

Large meeting room that holds up to 70 people

Use of a shared kitchen/pantry with coffee and tea
Perhaps the greatest amenity you'll enjoy is one that's intangible: the atmosphere at Liberty Office Suites. No matter which type of commercial office space you ultimately end up deciding is right for your business, you'll be coming into work each day surrounded by likeminded professionals. The friendship and camaraderie fostered in this type of work environment is one you just can't get anywhere else. You'll be expanding your personal and professional network in no time.
Flexible Options
In summary, people need office space for a wide variety of reasons and a wide variety of options are available to suit people's needs. Whether you need office space for a year, a month, or just a few days out of the month — you have the freedom to rent the office space for exactly as long as you need it.  
Want to learn more about our commercial office space? Stop by either of our locations at 330 Changebridge Road in Pine Brook, NJ or 181 New Road in Parsippany, NJ, or call us at 973-575-6080.