Coworking: What is this new concept all about?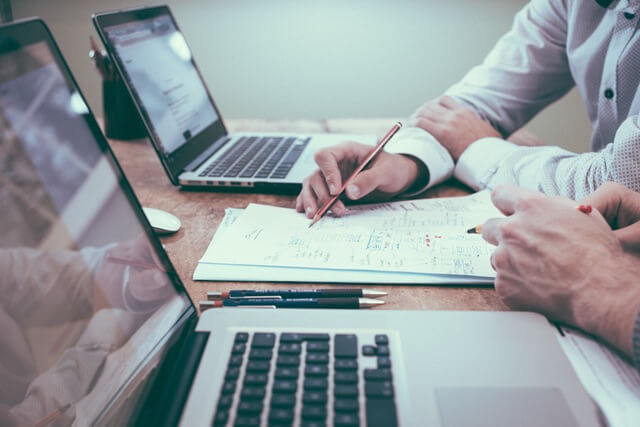 You've probably heard about coworking in your recent travels, but what's it all about, and is it right for you?
The concept at its most intrinsic level involves shared office space and shared amenities, but the broader concept is based on the idea that creativity, productivity and innovation thrive when in close proximity.
Taken quite literally, coworking happens when people work in parallel with each other – two or more completely different endeavors taking place around the same table, so to speak. From that connection comes the connotation that there is power in shared energy. Even from a scientific standpoint the theory holds up. I'm no physicist, but I know that much.
What does a coworking space look like?
Most coworking spaces are open-concept to a certain extent, many with a variety of seating arrangements and good connectivity options such as Wi-Fi and lots of power outlets so you can work where you like. Self-contained spaces such as conference rooms are often available for meetings, and many offer shared access to networked printers, scanners and copiers as well as hospitality items such as coffee makers or vending machines.
In that context, there is nothing that says that coworking  spaces have to be a large, communal area. in many cases, the coworking space actually exists in a more conventional office scenario – long corridors lined with individual offices – except that each unit is occupied by separate entities, businesses or self-employed individuals. The serviced office space that wants to promote itself as a coworking environment will encourage tenant interaction through networking events or social meetups, providing its tenants with opportunities to expand their network and explore new ideas and opportunities. In a setup like this, coworking doesn't exist unless there is direct interaction among the tenants, which could be facilitated by networking and social events tied to the space itself.
What's so great about coworking?
The advantages to coworking are many. For a freelancer or solopreneur, it provides a base of operations that is outside of the home and all its inherent distractions. It eliminates the need to purchase certain office equipment and provides a stimulating environment from which to work. Anybody who has worked solo knows that some days it takes a lot of effort to leap into action and be productive – but there's something about being around other people who are getting things done that helps you double-down that half-effort and make it count.
Coworking provides networking opportunities
Another big plus in favor of coworking is the networking angle. As start-ups or solopreneurs, we are always looking to make that connection, and coworking spaces make that possible by putting us in close proximity with other innovators, freelancers and entrepreneurs. While they may not be in the same business as you, it is possible that they might know somebody who you should meet, or maybe they might be in need of your services themselves. Any way you look at it, getting to know other independent business people can't ever be a bad thing. At the very least, you're getting the word out about what you do, and you never know what might transpire. One thing is for sure: you'll never get that "right place at the right time" moment if you're working from home.
Liberty Office Suites embraces coworking
With two locations in New Jersey, Liberty Office Suites is a managed office space with a strong coworking culture. We are home base for many local startups, tech companies, graphic designers and self-employed movers and shakers of all kinds. If you are interested in being a part of a coworking office environment, call today or drop us a line and let's get to work!