April 2020 Monthly Newsletter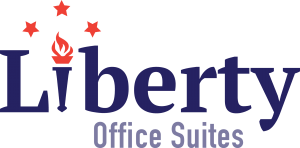 Welcome to the Liberty Office Suites monthly newsletter.
Each month we will include helpful insights from a resident, upcoming events, featured tenants, a special deal just for Liberty Office residents, and more! Do you have something to include? Would you like to write next month's Liberty Learning article? Do you have an upcoming event? Or a "sweet" deal you'd like to offer our residents? Or are you looking for office space? Email
Services@LibertyOfficeSuites.com
---
Coronavirus
A Word About COVID-19 — Liberty Office Suites is Open For Business!
We know it's an unsettling time for everyone and our greatest concern is for the health and safety of our clients and their families.  We know that you look to us as your place away from home where you can work safely.
In light of the public-health concern about coronavirus (COVID-19), we want to assure you that we have implemented reasonable measures and precautions to create environments that are safe for our clients and guests.
For both locations we have taken the following precautions:
We are regularly using the Halo disinfection system, on loan to us from our sister business, Childtime, our pre-school in Pine Brook.
We have installed hands free door openers in the restrooms, along with touchless faucets and hand dryers.
Hand sanitizer and bleach solution is available in our common areas.
We ask that everyone please wash your hands frequently, and regularly wipe common surfaces with the bleach solution, in a common effort to keep our communities safe. Please stay home if you are sick, and notify a staff member if you believe that you have been exposed.  We are depending on one another more than ever!
If you have any questions or concerns, please contact Karen, Mary, Susan, or Ron at 973-575-6080 or Services@LibertyOfficeSuites.com.
---
Remote Work Toolkit
There are challenges that come with working remotely. Lack of face-to-face time, communication hiccups, isolation, tech woes and slow WiFi.
If you, like millions of others, have suddenly been forced to work and collaborate remotely, check out these guidelines provided by Alliance Virtual Offices:
---
Client Spotlight
During such an unsettling time, it' refreshing to find a convenient solution to boost your immune system!
The Future of Vitamins
While representing other supplement lines and genetic labs, Janet met a Naturopathic doctor who introduced her to 'Spray Vitamins'. After learning that you can only benefit from supplements if you can absorb them, sprays made total sense.
​
She also saw that many people had 'vitamins' to take, but often forgot or hated to take pills. She is excited to share the convenience, health professional-grade quality, and superior absorption of SpectraSpray oral spray vitamins and supplements with the world.
In an effort to help others live better, longer; Janet Ryan founded SpectraSpray Global.
Read more about Janet's story and SpectraSpray – https://www.spectraspray.com/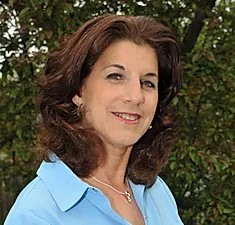 Janet Ryan, Founder, SpectraSpray Global
---
Passover and Easter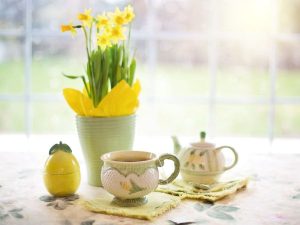 Click on each link to read more about Passover and Easter.
Passover will begin in the evening of Wednesday, April 8th and ends the evening of Thursday,
April 16th –
https://www.chabad.org/holidays/passover/pesach_cdo/aid/1827/jewish/The-Passover-Story-in-a-Nutshell.htm
Easter is Sunday, April 12th –
https://shortstoriesshort.com/story/the-easter-story/
---
Earn up to $500 in Liberty Office Bucks
Announcing a thank you and incentive program for anyone who refers tenants to Liberty Office Suites.
Introduce us to someone who rents a conference room or virtual office and earn a $25 Amazon Gift card.
Help find a new full time office tenant and receive $500 in "Liberty Bucks" to apply to your next invoice.
If you know someone who might be interested, just stop by the front desk at 330 Changebridge and talk to Karen or Mary or send an email with your contact's info to karen@libertyofficesuites.com.