About COVID-19
Jun 22 2020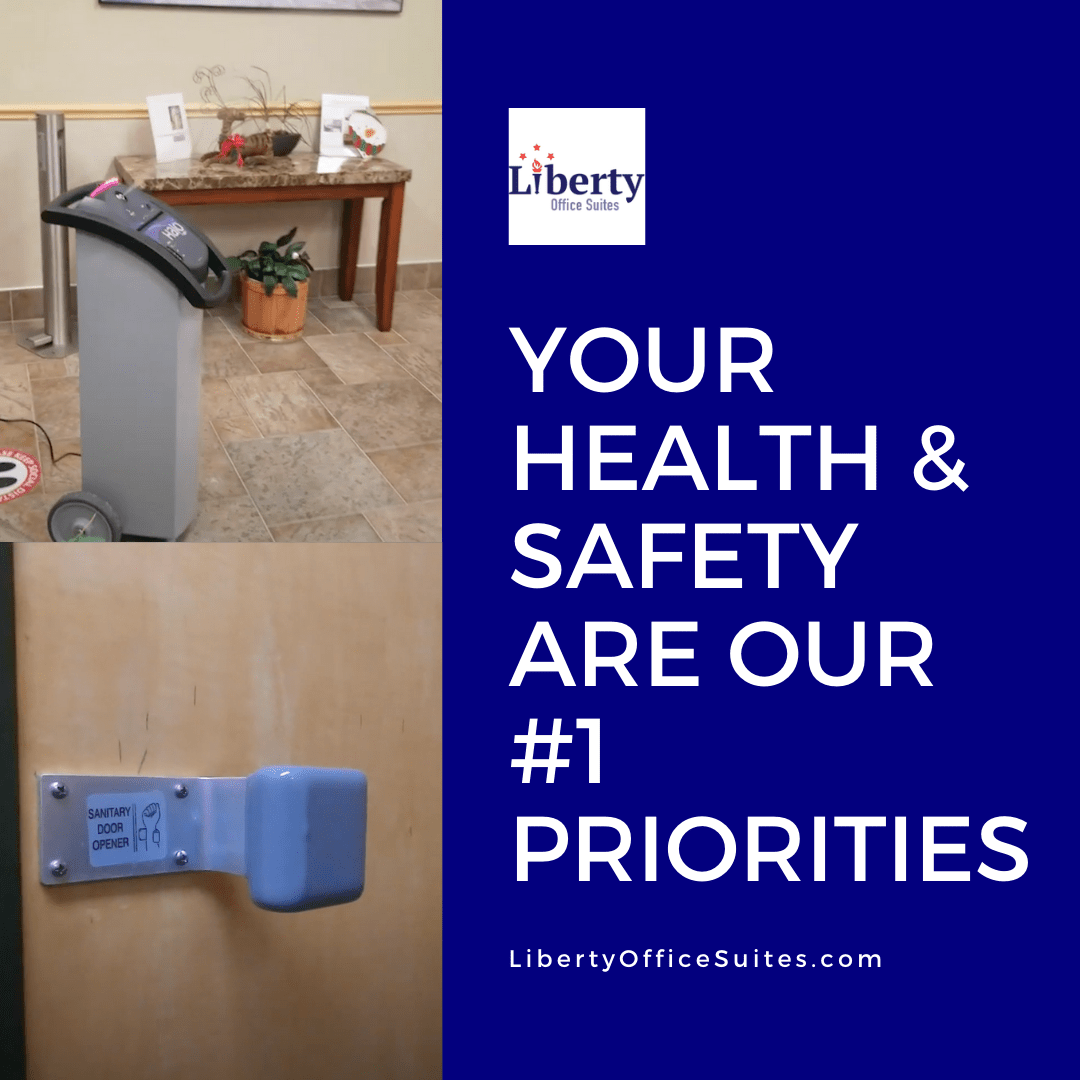 Liberty Office Suites is Open For Business!
We know it's an unsettling time for everyone and our greatest concern is for the health and safety of our clients and their families.  We know that you look to us as your place away from home where you can work safely.
In light of the public-health concern about coronavirus (COVID-19), we want to assure you that we have implemented reasonable measures and precautions to create environments that are safe for our clients and guests.
For both locations we have taken the following precautions:
We are regularly using the Halo disinfection system, on loan to us from our sister business, Learning Garden Academy, our pre-school in Pine Brook.
We have installed hands free door openers in the restrooms, along with touchless faucets and hand dryers.
Hand sanitizer and bleach solution is available in our common areas.
We ask that everyone please wash your hands frequently, and regularly wipe common surfaces with the bleach solution, in a common effort to keep our communities safe. Please stay home if you are sick, and notify a staff member if you believe that you have been exposed.  We are depending on one another more than ever!
If you have any questions or concerns, please contact Karen, Mary, Susan, or Ron at 973-575-6080 or Services@LibertyOfficeSuites.com.