2017's Best Jobs Working From Home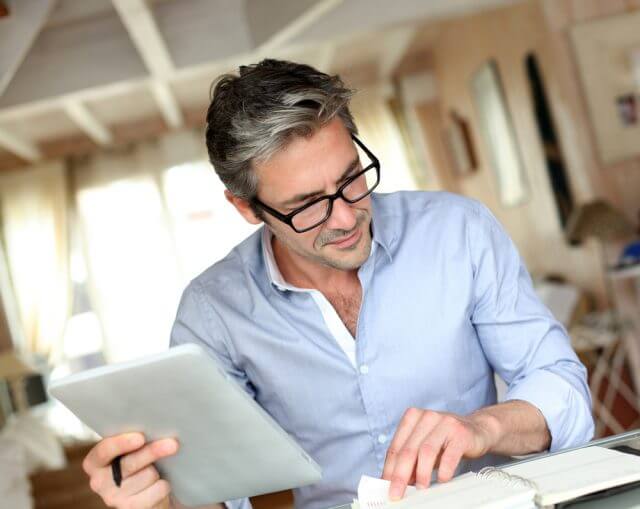 As the freelancing and remote working trend continues to grow, many former 'wage slaves' are starting their own businesses, working from home and occasionally patronizing their local coworking space for a change of pace. With so many companies relying on freelancers to add value to their bottom line, this is a trend that isn't going away anytime soon. For those who have been affected by company downsizing or are unable to find gainful employment due to age bias, high competition or for any other reason, working from home is a lifeline that has finally given them back their lives and their self-worth, opening up new avenues to prosperity that even a few years ago would not have been possible.
Best jobs working from home for just about every skill and level of experience
In this article, we'll explore some of the best jobs working from home, and hope that it sparks some inspiration.
Best jobs working from home #1: Virtual Assistant
A virtual assistant, also known as a VA, is one of the best jobs working from home because it offers an opportunity for people with a broad skillset and good organizational skills to be of service to busy entrepreneurs and small offices who can't afford a full-time administrative staff. A VA does a range of things, from making phone calls to setting appointments, typing proposals, editing blogs, answering emails and quoting outside jobs.
Best jobs working from home #2: Web Designer/Developer
Many of the top tech firms in the world are taking advantage of modern Internet connectivity, and not limiting themselves to local talent. When a company needs the best of the best, they often take to the web to find the right person, wherever he or she might be – on the other side of the planet or the other side of the world. In fact, there are more jobs than there are talented developers, so the market is wide open.
Best jobs working from home #3: Copywriter
The truth is, there is a lot of badly written content on the web. Though it may seem like the world of print media is breathing its last gasps, there is always plenty of opportunity for good writers, especially if they know the ins and outs of SEO and web best practices.
Best jobs working from home #4: Software Developer
If you are a talented coder, the world is your oyster. You've probably got a hundred companies bidding for your exclusive services already, but why put all your eggs in one basket when you can have a variety of clients in a range of industries? It is one of the best jobs working from home because you can boost your income potential considerably without having to punch a clock.
Best jobs working from home #5: Customer Service Representative
Possibly the most popular work-from-home vocation, many big companies are now turning to at-home CS reps to man their help lines. Companies like ZenDesk, VIPDesk, Arise and Convergys are the leaders in hiring for this industry. You may be a contractor or work directly for one of these companies, but there is lots of opportunity, and even a potential for advancement.
Best jobs working from home #6: Direct Sales
While you are quite literally starting your own business with direct sales, you will be your own boss and can work as much or as little as you want. If you have an entrepreneurial spirit, there are plenty of opportunities out there to sell various services and products. Many of them are considered network marketing, so it's not for everybody, but many have made a fortune doing it, and would undoubtedly consider it one of the best jobs working from home.
Best jobs working from home #7: Virtual Teacher
For people who have expertise on a subject (or two), but little time for a full-time job, this could be the ticket. Companies like Sylvan Learning, Tutor.com and TutorVista offer opportunities to work remotely with students at levels of learning. You generally work for a half-hour to an hour for each session, which is conducted on the phone or via services like Skype.
Liberty Office Suites: New Jersey's entrepreneurial headquarters
If you are a freelancer, entrepreneur or a solopreneur, you know how important it is to stay connected, productive and work within your budget. Even the best jobs working from home sometimes need a remote office for meeting space, demonstrations or to conduct focus groups. Our two locations proudly serve the remote working community in New Jersey, dedicated to providing the office amenities you need at a price that won't tank your budget. Call today or drop by for a tour; we'd love to find out what you do and show how we can help.