11 Best Productivity Apps for Business Owners & Entrepreneurs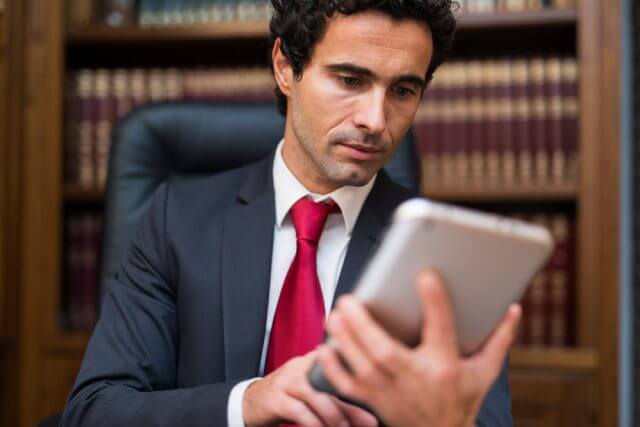 If you are an entrepreneur or the owner of a small business, you know how difficult it can be to juggle all the roles you are expected to commandeer. You wear many hats: secretary, accountant, sales, marketing, IT technician and so much more – it's really quite amazing how you manage to 'do it all' and not completely lose your mind. We bet you've often dreamt of the day when a simple app could help you achieve it all and still take on new business, grow your company and eventually retire with a fortune wisely invested. But with so many to choose from, what are the best productivity apps?
Okay, maybe you're not there yet. But you can dream, right? The good news is, the best productivity apps can help you organize your tasks and stay on top of every little thing, every day bringing you one step closer to the ideal and forcing your colleagues see you as the force of nature that you are.
Best productivity apps for workgroups
Slack: A popular messaging app for connecting workgroups through user-defined channels. You can have group chats or direct message your co-workers, and even tap to video-call from within the app. File sharing is easy, with drag-and-drop functionality from Dropbox or Google Drive.
Fleep: Does all the same things as Slack, with added email functionality. It also allows you to connect with any other Fleep user, not just the ones in your workgroup. Like Slack, it has a free as well as a premium version.
Best productivity apps for time management
Remember the Milk: Helps you to manage tasks, is compatible with every possible device, sends reminders to get it done, and best of all, it's free. If you do decide to upgrade to the paid version, you get some advanced sorting features and unlimited storage and sharing. Synchs with your calendars. Makes you even more awesome.
Toggl: This app is an alternative to keeping time sheets, and is one of the best productivity apps for freelancers as it allows you to track multiple projects and clients as well as generate detailed reports for invoicing purposes. Integrates with a wide range of productivity apps and offers a premium version for business.
Best productivity apps for document management
Dropbox: Dropbox likely has the market share on document management, and for good reason. It's fairly ubiquitous these days, making it even more convenient. Your files are available from any device. Share with one click, even if a user does not have the app. Supports multimedia, and paid versions give you as much cloud storage as you need.
Google Drive: Store your documents in the cloud for anytime/anywhere access. As an added value, you will have cloud-based access to Microsoft Office applications like Word and Excel, plus the ability to share and collaborate with your team on the documents you create.
Best productivity apps for scheduling
The 'big three' best productivity apps for scheduling are the ones you already know: Google, Apple and Microsoft Outlook. Between the three, one of them has you covered. Each gives you the ability to send invites to meetings, calendar events and more through the apps you already have on your device or computer. The best part is that they also connect to the rest of your digital world, making it easy to consolidate your activities across all your devices with a single input. Easy-peasy.
Best productivity apps for task management
Evernote: Evernote is probably the leader in task management apps, based largely on the fact that it was one of the first. Save things you find on the web, add voice memos, record your meetings, create lists and collaborate with others who are on your lists. The paid versions add extra storage, email integration, offline access and enhanced search features for a range of applications.
Wunderlist: Microsoft seemed to think this was one of the best productivity apps – so much so that it bought the company in 2015. It's easy to use, allowing you to create and share to-do lists as well as collaborate with others. Paid version is only $4.99 a month, and upgrades you to unlimited use of all features.
Liberty Office Suites: your productivity headquarters!
Liberty Office Suites provides shared office and coworking spaces for entrepreneurs, solopreneurs and small businesses in New Jersey. With two locations to serve you better, you can have all the benefits of a fully equipped corporate office without the overhead. Call today, or drop by for a tour. We would be happy to show you around, and get your take on the best productivity apps available today.